British Design, American Power.
Our magnetic drills are designed in Sheffield, England and built to the highest specifications. By working with our expert product development team, we're able to launch exciting new drills and introduce cutting edge technologies into the market.
The flagship Unibor range, the Elite Series, combines unique technologies with market-leading performance. Featuring Smart Controls, a range of specialist designs and our signature DrillSmart technology, the Elite Series has everything needed for the toughest jobs and the biggest projects.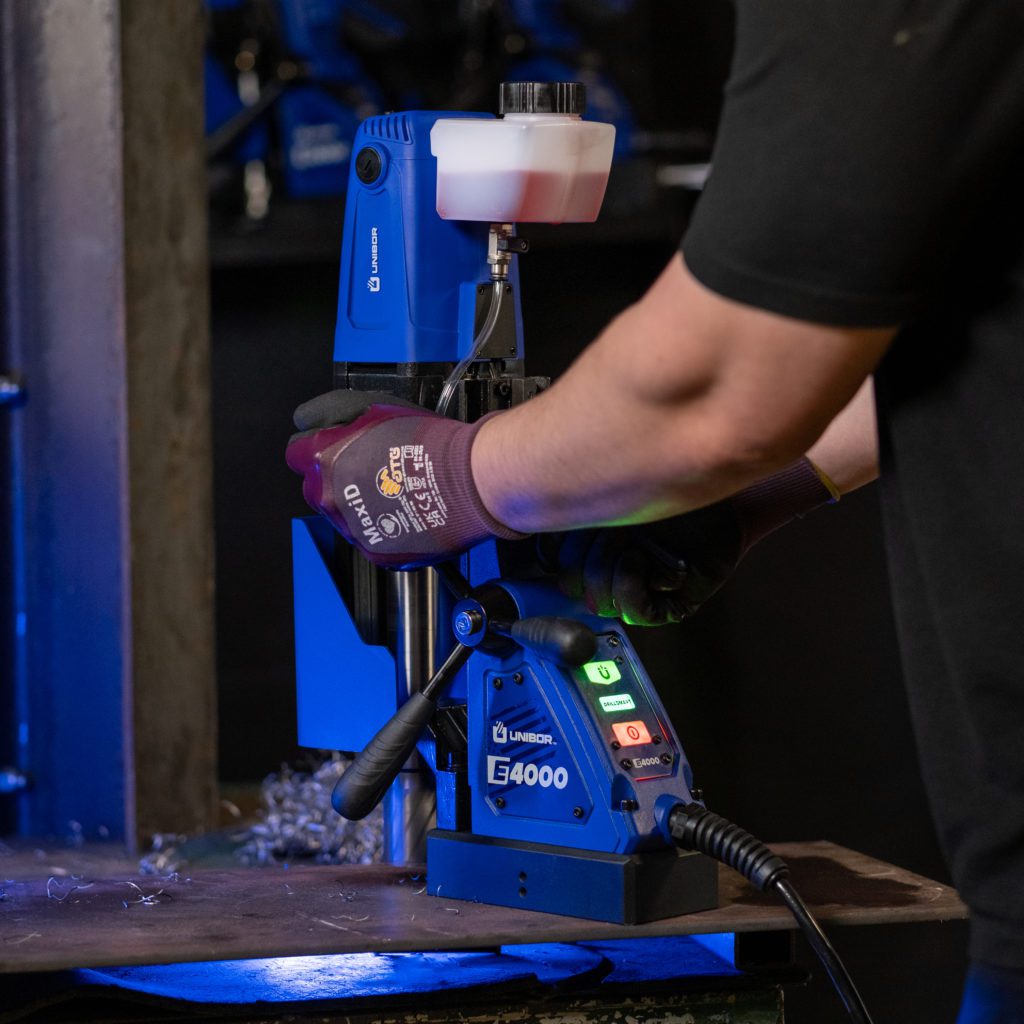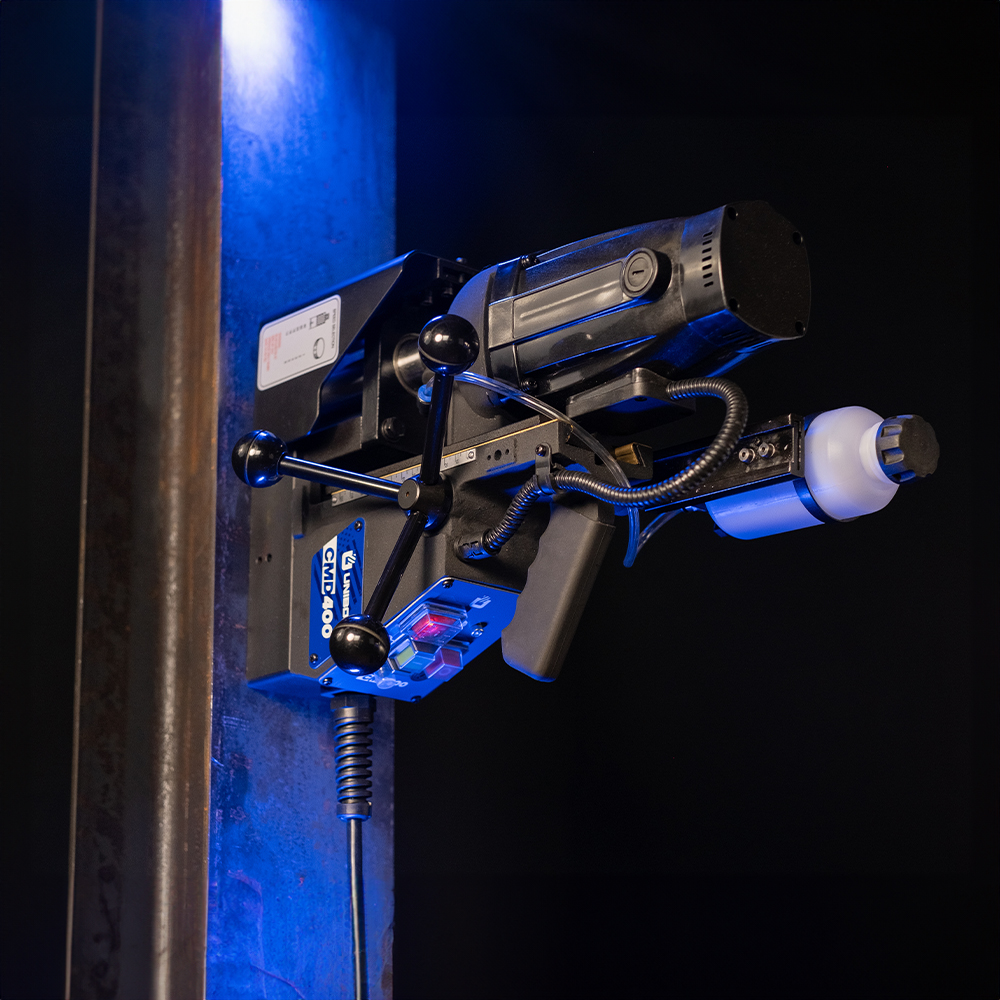 Budget-Friendly Performance, For Any Project.
Alongside our world-class Professional Range, we also produce the Commando Range, our cost-effective option for budget friendly performance on any project. With solid, reliable power and variable speeds, the CMD400 is ideal for countersinking and general drilling applications.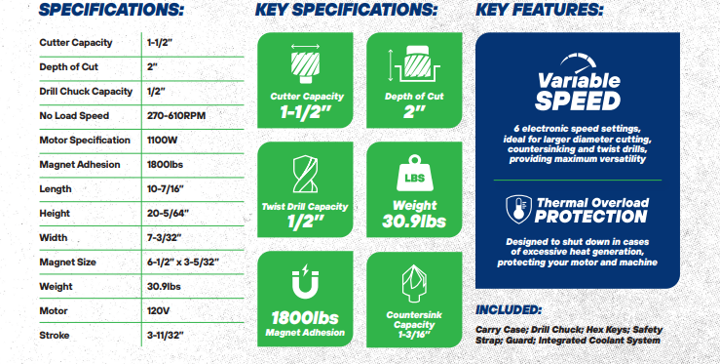 Learn All

About Tools.

Want to learn more about metalworking products? Use our search engine to find out more about the range we offer.



The Magnetic Base.
At the heart of the magnetic drill is its magnet base. This component allows the drill to cling securely to metal surfaces, ensuring stability and precision during operation. Modern mag drills often come with electromagnets, which can be switched on and off, granting the user full control over the drill's adherence to the workpiece.
The Motor.
Driving the drill bit is the motor. Powerful and robust, the motor determines the speed and torque of the drill. It's vital to ensure the motor is of high-quality, as this dictates the overall performance and lifespan of the magnetic drill.
The Drill Arbor.
The drill arbor (or chuck) is the component that holds the drill bit or cutter. This part ensures that the bit rotates consistently and is securely attached during drilling operations. There are different types of arbors available, so it's crucial to choose one that's compatible with your intended drill bits.
The Controls.
Located usually on the sides or the back of the magnetic drill, the handles help in positioning the drill correctly. The controls, on the other hand, let you manage the drill's speed, depth, and other operational aspects, ensuring a custom drilling experience based on the material and the project requirements.
The Coolant.
To prolong the lifespan of the drill bits and ensure smooth operations, many magnetic drills come with a built-in coolant system. This system distributes coolant around the cutting area, reducing heat and friction.