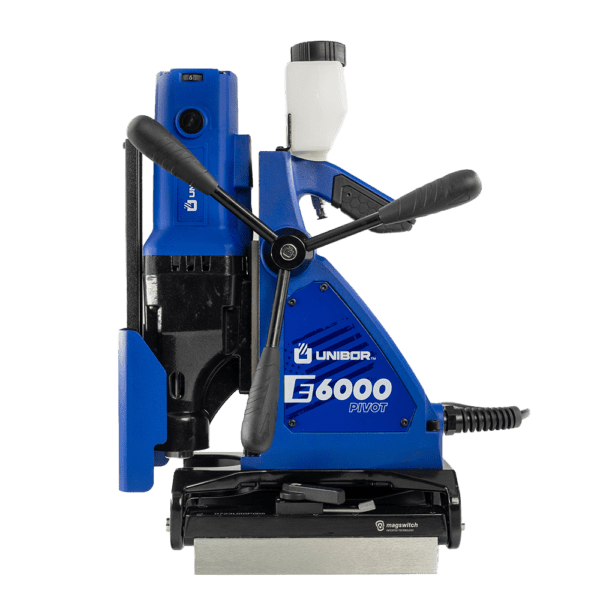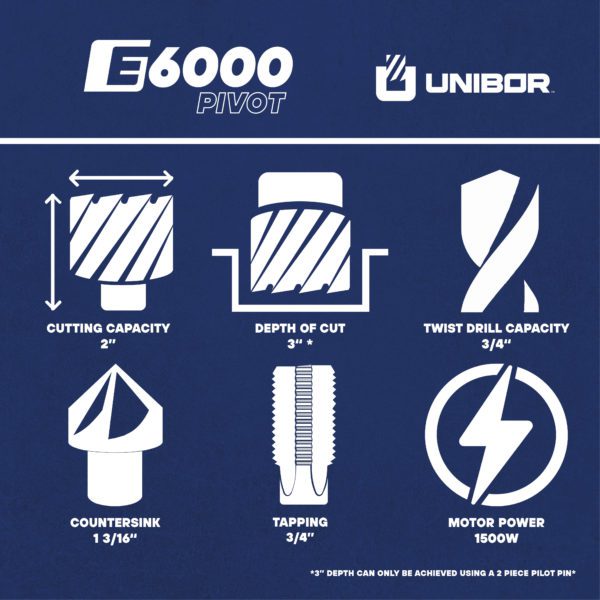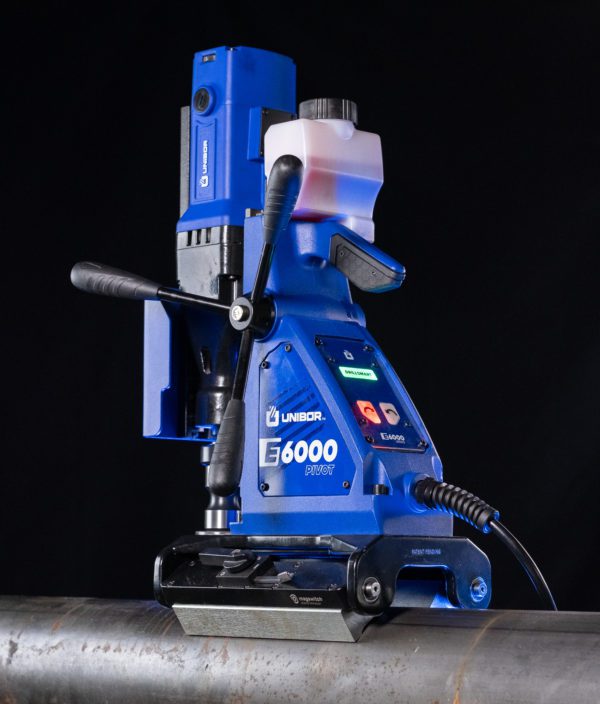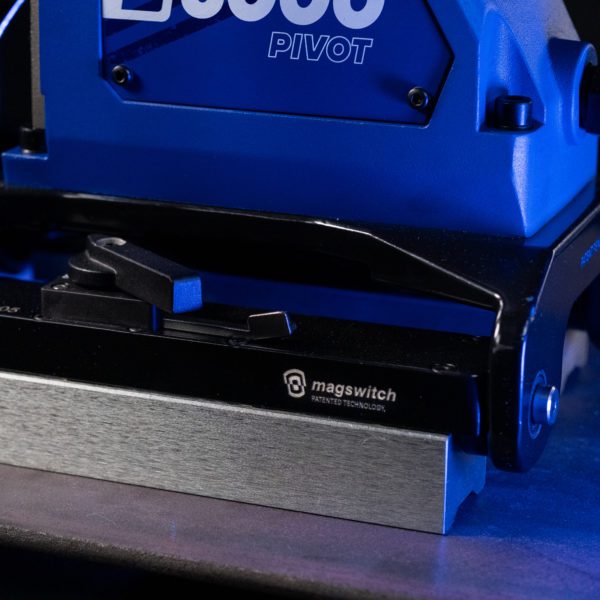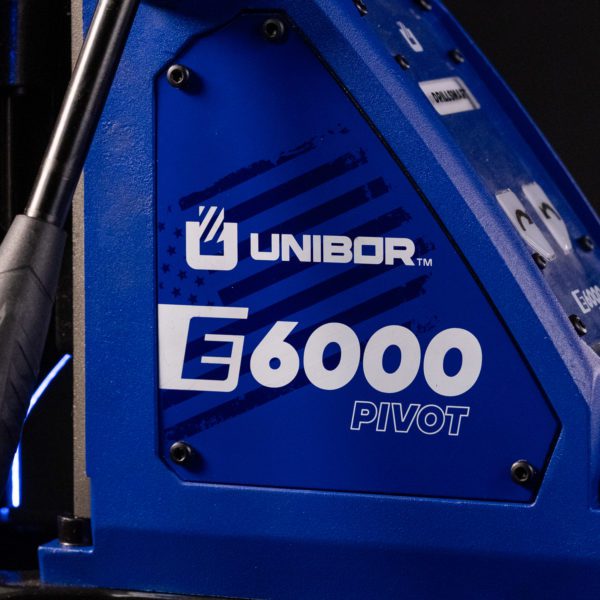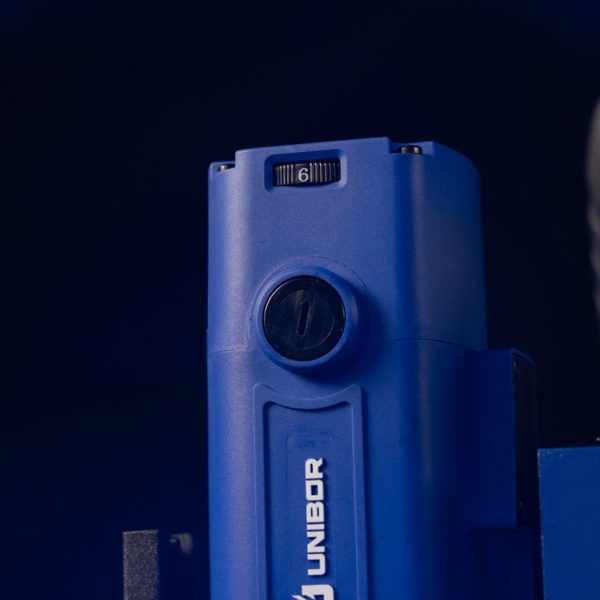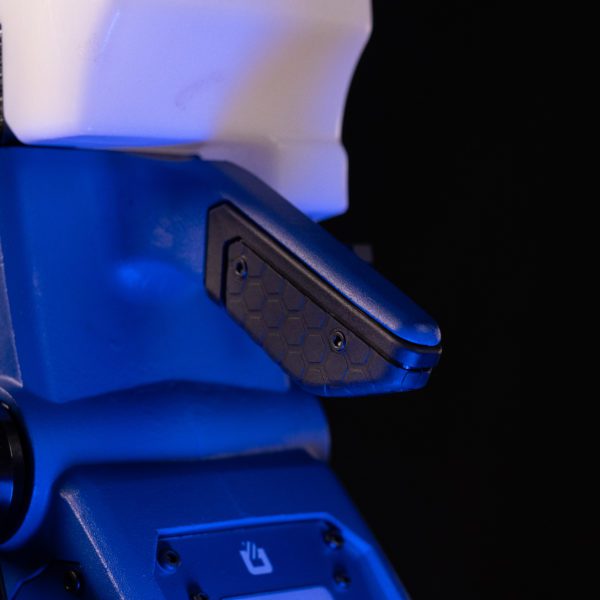 E6000 Pivot – ELITE Range | 2″ Cutter Capacity | Pipework
---
Product Description
Combining a powerful variable speed 1500W motor with advanced technologies such as Liftshield, Smart Control and PermaMag functionality, the E6000 Pivot also features a pivot base, ideal for drilling through pipework. With a 2″ cutter capacity, 3″ deptj of cut, this versatile machine is ideal for a range of different tasks.
Key Features
Ideal for drilling through pipework and other thin, uneven surfaces.
3"
Featuring DrillSmart, our intuitive technology designed to maximize machine and cutter life.
Twist drilling (3/4"), countersinking (1-3/16") and tapping (3/4") capabilities, for all-round performance on any project.
Featuring a 2-speed gearbox.