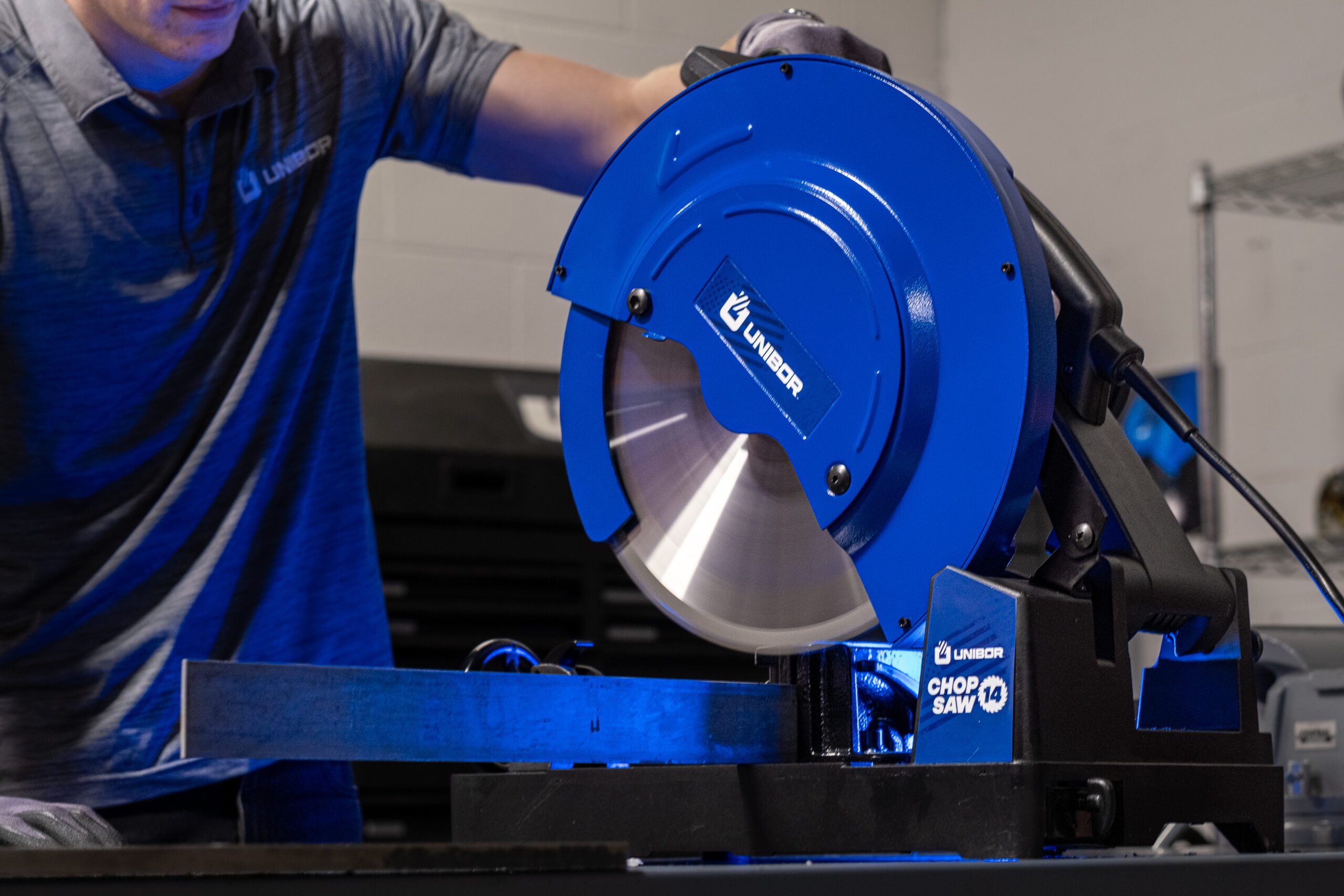 Quick, Clean, Cool Cuts.
Our chop saw and metal cutting blades are ideal for cutting through a variety of different metals. The Unibor 14″ Chop Saw is designed to make quick, repeated cuts in a variety of metal stock, including box section, angle iron and more. Combined with its powerful motor, chip collection chamber and safety features, the Unibor 14″ Chop Saw has become a mainstay of metal fabrication workshops and construction sites around the world.
However, the 14″ Chop Saw particularly shines when used alongside our range of cermet-tipped metal cutting blades, available in designs ready to cut Steel, Stainless Steel, Aluminum and Multi-Purpose. Lasting up to 20 times longer than traditional abrasive discs and up to 40% better life than TCT blades, our cermet-tipped blades are ideal for producing cold, relatively burr-free cuts with minimal vibration, even when used on tough metals.
Learn All

About Tools.

Want to learn more about metalworking products? Use our search engine to find out more about the range we offer.