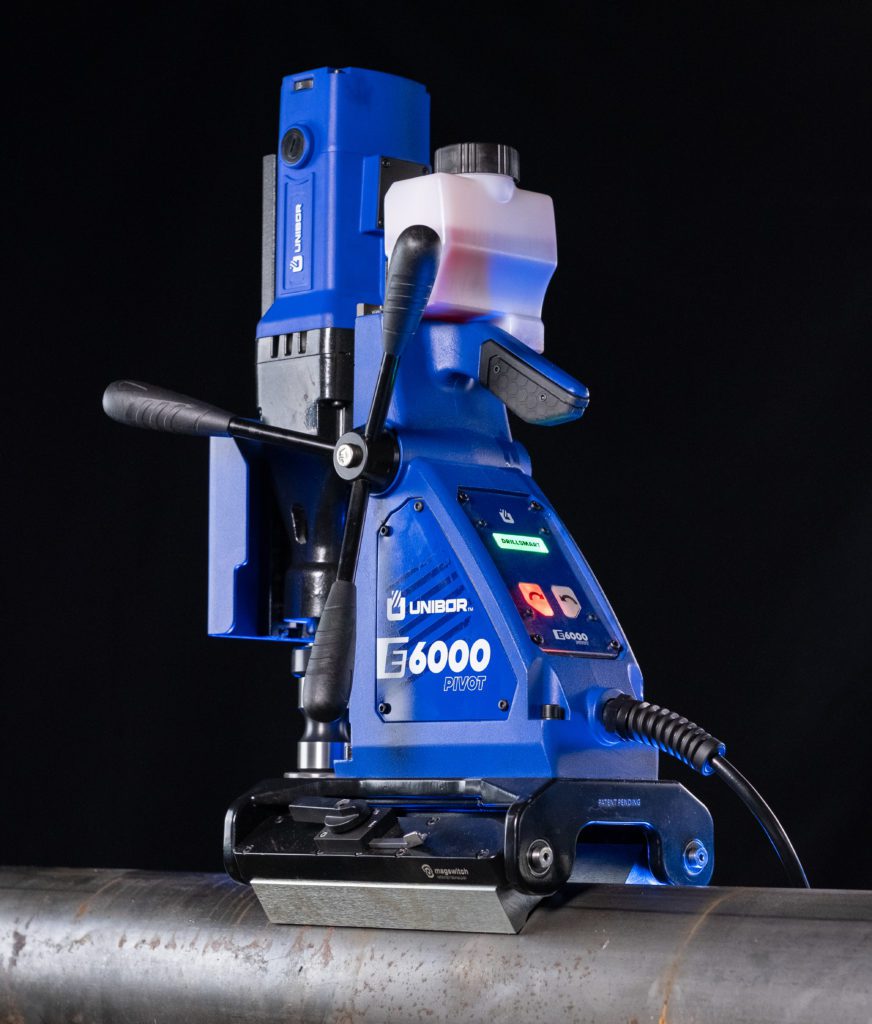 The Ultimate Drilling Solution.
Featuring innovative technologies and outstanding performance, the Elite Series represents the highest standard of magnetic drilling. From the perfect all-round site tool, the E3000, to the powerhouse E8000, this range features everything you need to get the job done. Alongside these drills, the range also features specialist machines designed to perform in unique environments, including: the E4000 Perm, E5000 Pivot, E5000 Low Profile and the E5000 Auto. These machines incorporate specialized designs to take on the unique challenges of different sectors and situations.
Also, our Elite Series features our unique DrillSmart technology, designed to maximize cutter and motor life through an intuitive user interface. DrillSmart provides instant feedback to the operator during drilling, ensuring that you're always working optimally.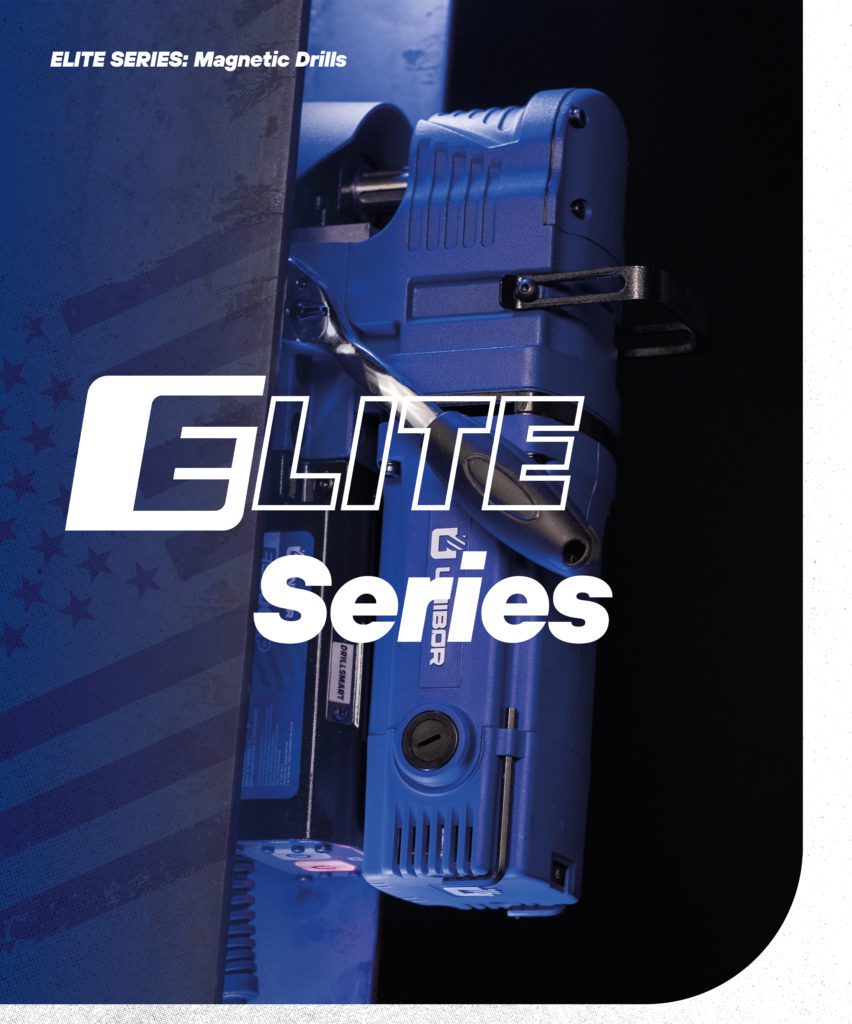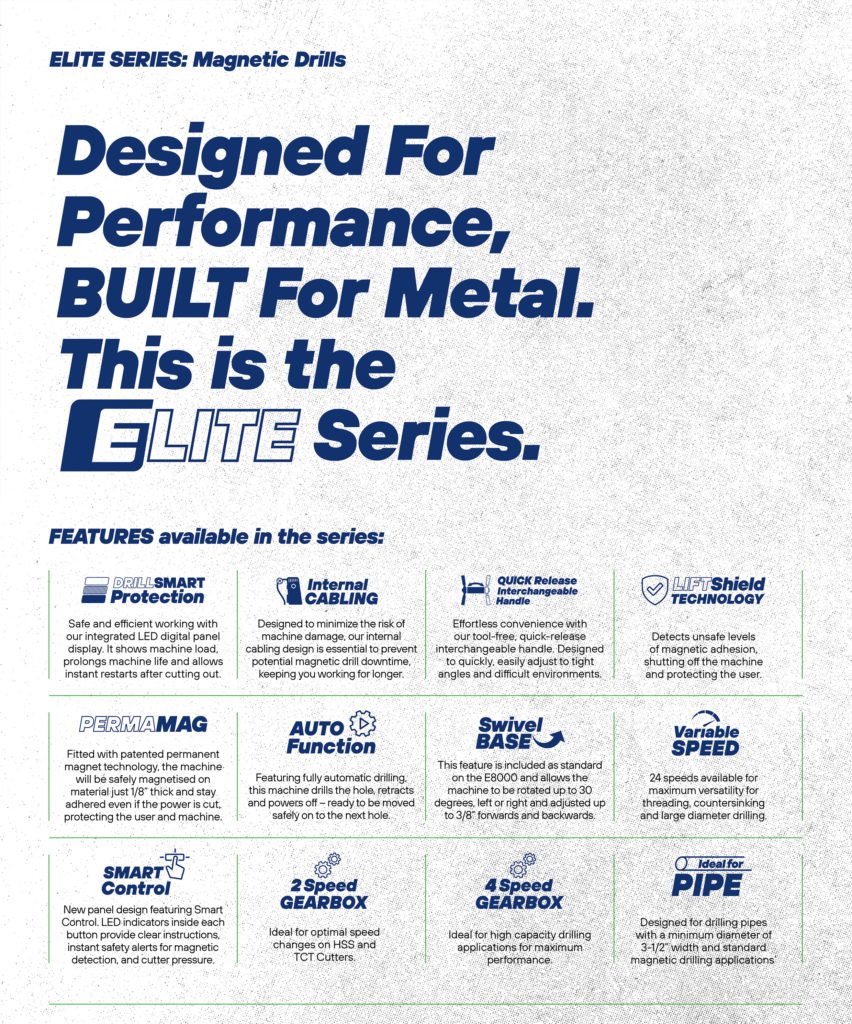 Getting Ahead With DrillSmart.
Keeping you working at maximum efficiency with minimal difficulty, DrillSmart technology is designed to maximize cutter and machine life by showing the user optimal cutting pressure. In cases of excess pressure, the motor will automatically cut out to protect equipment. However, unlike thermal overload protection, the machine can be restarted immediately afterwards. 
With DrillSmart you know you're getting the most out of your tools, our system:
Elongates cutter lifespan.
Protects your motor from excess wear.
Keeps the user safe during cutting.
Our intuitive LED panel provides immediate feedback to the user, ensuring that you're always working within the correct pressure. This prevents any risk to operator and equipment, allowing the machine to produce optimal cuts every time.