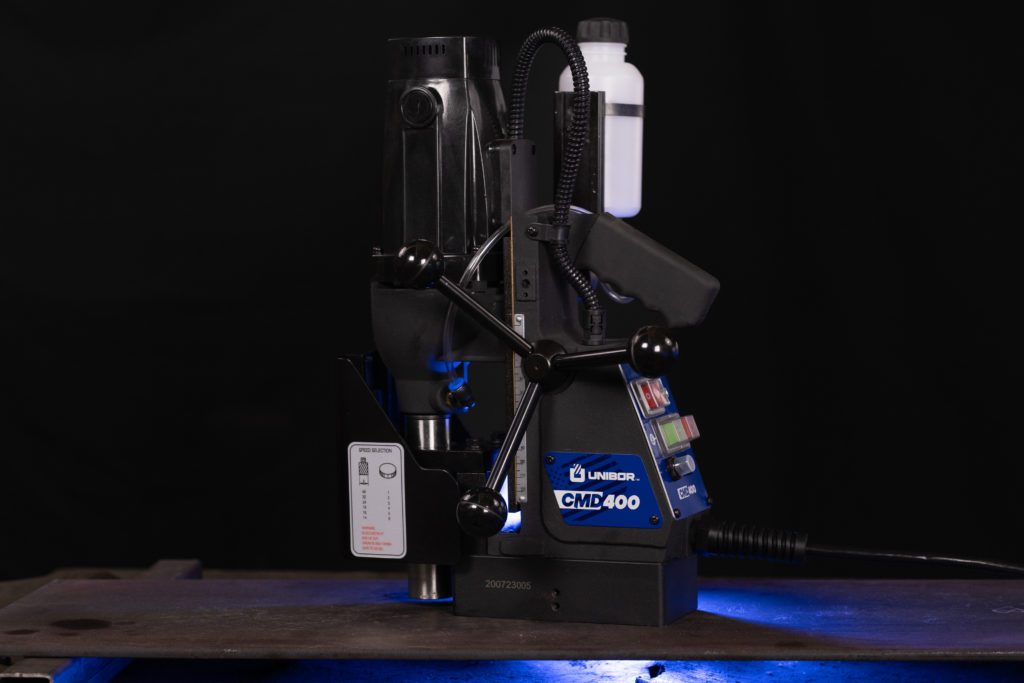 All-Round Drilling, All The Time.
Designed to perform, no matter what. The Unibor Commando Series is the ideal solution for general purpose drilling on a range of different surfaces, perfect for taking on repeated drilling into mild steels and similar surfaces. The CMD400 is an all-round powerhouse, packing an 1100W motor into a relatively compact 30.9lb body.
With a 1-1/2″ cutter capacity, 2″ depth of cut range, the CMD400 is ideal for a wide range of drilling functions. As well as this, it's 1-3/16″ countersinking capacity, 1/2″ twist drill capacity and the added benefits of variable speeds, a mechanical clutch and thermal overload protection. All of these functions, alongside the impressive performance of the CMD400, make it a valuable asset on sites across the world.
=

=